Coaches & Teachers
I highly recommend that if you wish to study and learn chess, taking lessons from a chess coach or teacher is an excellent method to employ. There are many good chess coaches and teachers from Grand Masters to superior players widely available. I use Don Steers who has the handle ChessCoach on the Internet Chess Club (ICC).
Don's website is
Chess Coach – Don Steers
If you belong to the ICC, you may also send him a message or contact him through a tell when he is online (sometimes he is busy when online and not able to respond to tells right away, so it is usually best to send him a message on ICC).
I also recommend James F. Howell
Chess Course
www.chessteacher.net/
The site is new (at the time of writing this), but already has some free downloads and other things to purchase for use with Bookup for learning and improving chess playing skills. He also provides chess lessons, including playing games and doing analysis with you during them, along with chess teaching and tutoring.
I also recommend U.S.C.F Life-Master A.J. Goldsby
A.J.'s World
http://www.lifemasteraj.com/
and A.J.'s Chess Home Page
http://www.geocities.com/lifemasteraj/index.html
and A.J.'s Chess Pages on A.-F. (Angefire)
http://www.angelfire.com/games3/lifemasteraj/index.html
A.J.'s chess sites are a treasure trove. For several years, The National Chess Federation of FRANCE has said that A.J.'s Chess Pages on A.-F. is one of the finest chess web sites on the web. A.J.'s Chess Home Page site was voted to be: (the) "Best General Chess Web Site" for 2004, by The Chess Journalists of America!! [The CJA site; http://chessjournalism.org/]. He also is one of the "teachers" (an Academy Chess Instructor) and recently started a monthly column (2005) at Dan Thomasson's World Chess Academy (http://www.worldchessacademy.com/). He also does book reviews on Amazon.com. I'm proud to say that in his March 2005 column (#03), he provided a link to my website, specifically for the "Epaulette Mate". His March column also advocates and reviews learning conceptualization points that I stress here at my website.


http://www.worldchessacademy.com/
Created from a first time meeting of Dan Thomasson and Boris Tomic in the summer of mid-2004 in downtown Charlotte, North Carolina at the city center square where chess enthusiasts were playing chess outdoors. "The World Chess Academy (WCA) is a tax-exempt, nonprofit organization. We rely solely on donations and grants to pay for classroom rentals, chess supplies, business expenses, teachers, and to keep this Web site up and running. The purpose of the Academy is to teach chess at all levels in a tournament-type environment. We use instructional chess videos (DVDs) from Grandmasters such as Roman Dzindzichashvili, and other training materials from GM Gabriel Schwartzman, GM Yasser Seirawan, GM Patrick Wolff, IM Josh Waitskin, and Life-Master A.J. Goldsby. We also have a library of chess books that members check out weekly."
International Master Jeremy Silman's website
http://www.jeremysilman.com/
His website has great instructional lessons, tutorials, and archives of articles and information.
Databases, Openings, & other Online Learning Resources


http://www.chessgameslinks.lars-balzer.info/
The amazing Homepage of Lars Balzer-Links to chess games around the internet that you can download for free! Find chess games of every level! And see his additional service: He has put nearly all the game files he has ever downloaded from his link list in the last 6 years onto four CDs; that is over 2000 MB of compressed chess-data including files from sites that are not online any more.


http://www.chesslab.com/PositionSearch.html
A marvelous online "tutor" site provided through GameColony.com. Features a high-speed Java-based interactive chess board, which connects you with the biggest online database (2 million games and counting) for interactive search and analysis. The database is updated weekly with thousands of games played worldwide. Chess games in the database are searchable by position, year, and names of the players (full or partial). You can search by opening name or code. Games after 1997 also are searchable by rating and location. A must visit site to examine & explore openings!


Seagaard Chess Reviews
http://seagaard.dk/review/eng/content/index.asp
A wonderful resource site for obtaining reviews of books, software, and videos. You can use the top menu to navigate, or use the very nice search engine which allows searching by Title, Publisher, From Year/ToYear, and Author. The search engine is accessed by the little search engine logo at the far right of the top menu.


http://www.chessgames.com/
A truly wonderful site with a huge collection of games for online exploration of openings, along with a discussion forum. Another must visit site if you want to explore openings. Its "Opening Explorer" is a true marvel to use!
A good site for reviewing a variety of openings, with some online instructive basic tutorials on various openings.
Looking for PGN files of national championships? A great resource to obtain free downloads for national championships from various countries is:
The DarkSide Project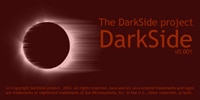 http://darkside.its-s.tudelft.nl/
a fascinating website devoted to creating chess programming code with lots of other great stuff. To access and download its PGN-Archive files, you may do so via its website or ftp (access via ftp is: ftp://darkside.its-s.tudelft.nl/PGN/). At its website, click on Downloads in the first box on the left hand frame of the home screen. This opens a second box below it in the same frame. Click on PGN-Archive in the second box and this will bring up the info page in the main frame on the right hand side of the screen for the PGN-Archive and a directory in the box in the frame on the left hand side from which you can choose which country. Click on a country code in that box and this brings up a directory page in the frame on the right hand side from which you can choose a pgn file to download. The download links are listed by year for each country available.
pgn, FEN, NAG, EPD – Resource Guide
http://www.very-best.de/pgn-spec.htm
For the adventurous ones out there who are interested in learning to construct chess games and tutorials using Portable Notation Graphics (pgn), Forysyth-Edwards Notation (FEN), Numeric Annotation Glyphs (NAG), and Extended Position Description (EPD), this is an excellent technical resource on the Internet.
Chessville.com



"Chessville: meeting a wide variety of chess-related needs, including instruction and advice, a huge and clearly-organized collection of chess-related web links, downloads, reviews, trivia and history, a discussion forum, an online chess league, and more!" A great resource. I highly recommend subscribing to its Chessville Weekly, an online e-mailed newsletter.
The Week in Chess Magazine
http://www.chesscenter.com/twic/twicp.html
Another great resource. Sponsored by the London Chess Center, an online magazine with great problems and reviews (lots of available downloads!), news, links, and resources!
The Exeter Chess Club – Chess Coaching Page
http://www.ex.ac.uk/~dregis/DR/coaching.html
has excellent tutorials & free chess training handouts. Extensive topical coverage for beginner through upper levels of play.
50 Chess Games for Beginners
http://www.50chessgames.freeserve.co.uk/
Interactive studying of selected games for beginners. This site also has many other very useful chess related items. A good educational tool to use.
Chess Visualization Training
http://www.janmatthies.info/chess/cvt/cvt.htm
Free exercises to increase your chess vision.


The Campbell Report
http://www.correspondencechess.com/campbell/
Keeping up with Correspondence Chess
Chess Glossary
http://www.chess-poster.com/english/glossary.htm
Want to find out what something means? Check it out.