Organizations


FIDE-World Chess Federation
http://www.fide.com
FIDE's Official Laws of Chess


USCF-United States Chess Federation
http://www.uschess.org
USCF's Correspondence Chess
http://www.uschess.org/cc/


ICCF-The International Correspondence Chess Federation
http://www.iccf.com


http://vachess.org
Clubs & Groups
and Online Playing Sites
LeChess Club
http://www.lechess.com
A great online playing club!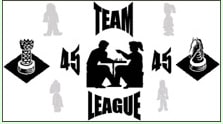 The Team 45-45 League of TeamChess.org
http://teamchess.org
Designed for slow time play team tournaments with 45-45 time control games. Has its own channel on ICC and provides lectures and learning opportunities galore within slow-time control playing of games!

Pawnmates Slowtimers
http://www.maxmetodi.fi/slowtimers/index.html
Another nice group for playing slow time controls games and tournaments.


STC Bunch
http://www.stcbunch.org/
STC=Slow Time Controls, for those wishing to play more traditional slower games.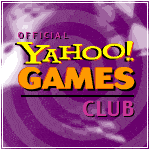 Yahoo Chess Groups Links Page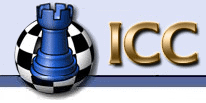 Internet Chess Club
http://www.chessclub.com/


http://www.gamesbyemail.com


http://www.chessmaniac.com/


http://home.tiscali.nl/blubbieonline
A free chess server where beginners can challenge the computer while reading the latest news in several different languages. The computer thinks only 2 half moves ahead, so give it a go and try to beat it. It's possible to change the settings to suit stronger players. Have fun!
Play multi-player or single chess games online! Join a team and expand your horizons! If you join as a premium member put in my user name – mal57 – as referrer.

FICS-Free Internet Chess Service
http://www.freechess.org


www.Pogo.com
play chess games online!


www.cowplay.com
play multi-player chess games online!